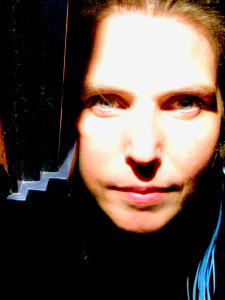 Caroline Lizotte is internationally reknown as a brilliant Canadian harpist and  composer. Her works for harp are experiencing an ever-growing development. They are celebrated and performed around the world, in festivals and international competitions for harp, and listed among the most influential works of the harp repertoire in late 20th and 21st century.
Ms. Lizotte leads a solid career as a soloist, chamber and orchestral musician  over the last 25 years. She is the second harp with the Orchestre Symphonique de Montréal since 2003 and served as principal harpist with the Orchestre Symphonique de Trois-Rivières from 1995 to 2015.  She has worked, recorded and toured with several ensembles and orchestras of Eastern Canada, and she often figures in the credits for classical and popular recordings and movie soundtracks.
She is a founding member of the Four Seasons Harp Quartet with harpists Jennifer Swartz, Lori Gemmell and Caroline Léonardelli, with whom she performs in the Canada's most important chamber music festivals since its formation in 2004.
Caroline Lizotte is the professor of harp of the Université de Montréal's Music Faculty since 2010 and teaches at the Canada's National Youth Orchestra's Faculty since 2016. She was also the professor of harp at the Conservatoire de Musique de Trois-Rivières from 2003 to 2010.
She is regularly invited to give master classes and perform concerts of her works, such as Ottawa University, Chicago's Roosevelt University, Boston Conservatoy of Music, artist in residence at the Glenn Gould Studio in Toronto and the Eastman School of Music in Rochester.
Caroline stands out as a harpist and composer for the World Harp Congress events since the Amsterdam edition in 2008. At the World Harp Congress in Vancouver in 2011, she was among the "highlights" by participating in several major events and concerts : panelist alongside R. Murray Schafer, Ruth Inglefield, Garrett Byrnes, Anne LeBaron and Michael Maganuco; soloist accompanied by the multi-instrumentalist Étienne Ratthé at the Orpheum Theatre's Grand Concert; concert with the Four Seasons Harp Quartet. World Harp Congress in 2014 in Sydney, Australia, was held the world premiere of her opus 49, pre-premiered at the Espace Camac in Paris.
An Associate Composer of the Canadian Music Center, Caroline has more than fifty opuses in her catalog of works, not counting the original transcriptions and arrangements for various ensembles. Many of her works are from commissions:
"Concerto Techno" opus 40 for harp, live techno and orchestra (2003), commissioned by the Orchestre Symphonique de Trois-Rivières
"Raga" opus 41 for two harps (2006), commissioned by Radio-Canada for harpists Judy Loman and Jennifer Swartz
"La Madone" opus 43 for solo harp (2009), commissioned by Valérie Milot
"Close for Couloir" opus 48 for harp and cello (2013), commissioned by the Duo Couloir/Heidi Krutzen and Ariel Barnes (supported by the Canada Council for the Arts)
"Stellae Saltantem" opus 49 for electric harp and acoustic harp (2014), commissioned by the Atlantic Harp Duo/Marta Power Luce and Elizabeth Jaxon
"El Niño Mudo Prologue-La Barraca-Epilogue" opus 50 for voice, flute, viola and harp celtic, commissioned by Jasmine Hogan and the Peabody Institute of Music in Baltimore.
In addition, "Odyssée" opus 37 for solo harp (1990) won the fourth place worldwide in the USA International Harp Competition's Composition Contest in 2010.
"Suite Galactique" opus 39 for solo harp (2000 ) was the required piece for the Anne Adams Award in 2016 and was presented at the American Harp Society's conference held in Atlanta in 2016.
Born in Québec City, Mrs. Lizotte graduated from the Conservatoire de Musique de Québec in 1992 and studied at the Eastman School of Music, Rochester NY.